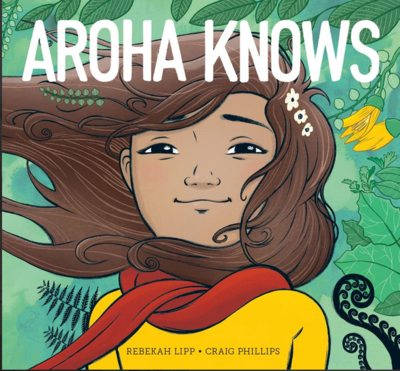 $20.00
NZD
Category: Picture books
Aroha knows that nature is there for you and for me. Spending time out in nature makes her feel all kinds of wonderful emotions. Throughout Aroha Knows, Aroha and her friends experience our amazing world and this picture book explores how it can benefit our wellbeing. Aroha Knows encourages children to feel connected to and find meaning in nature. ...Show more
$150.00
NZD
$300.00
(50% off)
Category: Classics | Series: Peter Rabbit Ser.
If you loved the Peter Rabbit Movie, then dive into the enchanting world of Beatrix Potter with this complete collection of classic childhood books. A must-have for every nursery! This beautiful gift box contains all 23 original Peter Rabbit books by Beatrix Potter. Each tale is presented in its iconic white jacket and features a publisher's note describing how the story came to be. This set of books contains the tales of all of Beatrix's lovable characters, from naughty Peter Rabbit himself, to tidy Mrs. Tittlemouse and unlucky Mr. Jeremy Fisher. These tales have charmed and enchanted children for generation and are essential for every nursery bookshelf. Beatrix Potter is regarded as one of the world's best-loved children's authors of all time. From her first book, The Tale of Peter Rabbit, published by Frederick Warne in 1902, she went on to create a series of stories based around animal characters including Mrs. Tiggy-winkle, Benjamin Bunny, Jemima Puddle-duck, Mr. Jeremy Fisher and Tom Kitten. ...Show more
$20.00
NZD
Category: Picture books
Nau mai, hoake tatou ko Aroha, i a ia e kaupare ana i te taiatea, i te mataku, i te maharahara, me te anipa, ki ana tukanga mama ka taea e te katoa. Na te ringatuhi rongonui no Aotearoa, na Craig Phillips, nana nga pukapuka o The Adventures of Jack Scratch me Giants, Trolls, Witches, Beasts (te toa i te Tohu Whakaahua o Russell Clark ki te New Zealand Book Awards 2018). "He huia kaimanawa tenei pukapuka, he tino rauemi hoki, hei awhina i nga tamariki, me nga whanau katoa. Ka titia enei korero ki te ngakau'. - Stacey Morrison Bestselling Aroha's Way has been translated into Te Reo Māori by the amazingly talented Dr Karena Kelly.  It isn't a straight translation but is in keeping with the deeper meaning of the book and using the stunning depth of the Māori language.  This is for reo speakers and does not include any English. ...Show more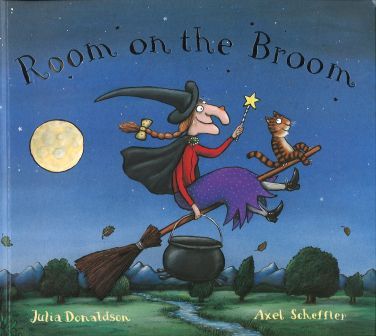 $15.00
NZD
Category: Picture books
Room on The Broom is a British children's story book by writer and playwright Julia Donaldson and illustrated by Axel Scheffler, which tells the story of a kind witch and her cat who invite three other animals to join them travelling on her broomstick.
$15.00
NZD
Category: Picture books
George wished he wasn't the scruffiest giant in town. So, one day, when he sees a new shop selling giant-size clothes, he decides it's time for a new look. With smart trousers, a smart shirt, stripey tie and shiny shoes, George is a new giant. But, on his way home, he meets various animals who desperate ly need his help, and his clothes! ...Show more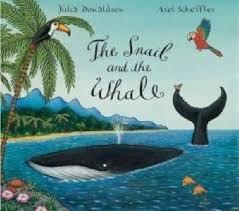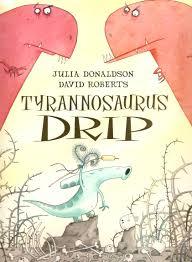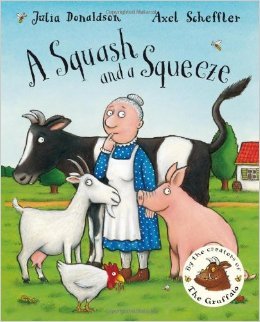 $15.00
NZD
Category: Picture books
A little old lady thinks her house is a squash and a squeeze, but with the advice of a wise old man and the help of a few farmyard animals, she soon discovers that it's not as small as she thought.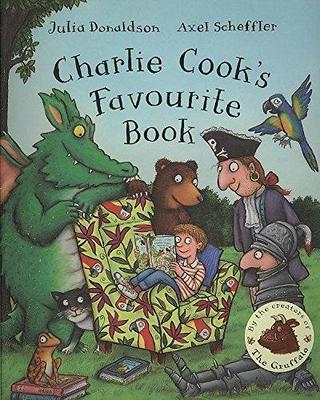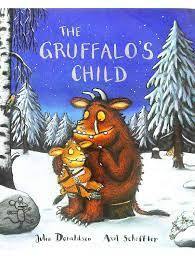 $15.00
NZD
Category: Picture books
"The Gruffalo said that no gruffalo shouldEver set foot in the deep dark wood." But one wild and windy night the Gruffalo's child disobeys her father's warnings and ventures out into the snow. After all, the Big Bad Mouse doesn't really exist . . . does he? The Gruffalo's Child is the Number One best-se lling, much-loved sequel to the worldwide picture-book phenomenon that is The Gruffalo. Julia Donaldson's trademark rhyming text and Axel Scheffler's brilliant, characterful illustrations combine once more to ensure that the Gruffalo's Child has followed firmly in her father's footsteps and that her story is one that children will ask for again, and again... and again! This edition features the classic story with a stunning redesigned cover and beautiful finish, making it a must-have addition to the bookshelves of all Donaldson and Scheffler fans - big and small! Also available with redesigned covers are The Gruffalo, Room on the Broom, The Snail and the Whale, The Smartest Giant in Town, Monkey Puzzle, Charlie Cook's Favourite Book, and A Squash and a Squeeze.   ...Show more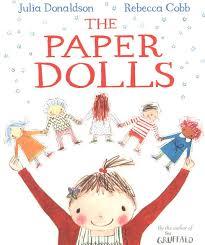 $15.00
NZD
Category: Picture books
A string of paper dolls go on a fantastical adventure through the house and out into the garden. They soon escape the clutches of the toy dinosaur and the snapping jaws of the oven-glove crocodile, but then a very real pair of scissors threatens.