$29.00
NZD
Category: Poetry
rupi kaur constantly embraces growth, and inhome body , she walks readers through a reflective andintimate journey visiting the past, the present, and the potential of the self. home body is a collection of ofis a collection of raw, honest conversations with oneself -reminding readers to fill up on love , acceptance, community,family, and embrace change. illustrated by the author, themes of nature and nurture, light and dark,rest here. i dive into the well of my bodyand end up in another worldeverything i needalready exists in methere's no needto look anywhere else else -home ...Show more
$40.00
NZD
Category: Poetry
Essentially, this is Clive James' desert island poems: a selection of his favourite verse and a personal commentary on each. The Fire of Joy was the final book Clive James completed before his death in 2019. It takes its title from the French expression Feu de Joie, which refers to a military celebratio n when all the riflemen of a regiment fire one shot after another in a wave of continuous sound: it is a reminder that the regiment's collective power relies on the individual, and vice versa. In this book, James has chosen a succession of English poems, exploding in sequence from Chaucer to the present day; they tell the story of someone writing something wonderful, and someone else coming along, reading it, and feeling impelled to write something even more wonderful. After a lifetime, these are the poems James found so good that he remembered them despite himself. In offering them to you, the main purpose of this book is to provide ammunition that will satisfy your urge to discover, learn and declaim verse. As well as his selection of poems, James offers a commentary on each: whether this is a biographical, historical or critical introduction to the poem, or a more personal anecdote about the role a particular poem has played in James's life, these mini essays provide the joy of James's enthusiasm and the benefit of his knowledge. Full of the flashing fires of poems you will not be able to forget, this book will ignite your passion and leave you with a contagious crackle rattling in your ears. ...Show more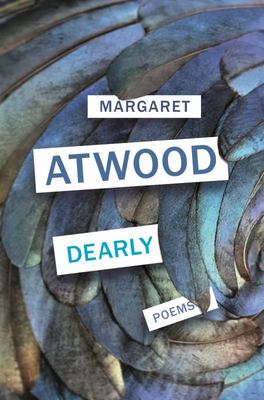 $34.00
NZD
Category: Poetry
The collection of a lifetime from the bestselling novelist and poet.By turns moving, playful and wise, the poems gathered in Dearly are about absences and endings, ageing and retrospection, but also about gifts and renewals. They explore bodies and minds in transition, as well as the everyday objects an d rituals that embed us in the present. Werewolves, sirens and dreams make their appearance, as do various forms of animal life and fragments of our damaged environment.Before she became one of the world's most important and loved novelists, Atwood was a poet. Dearly is her first collection in over a decade. It brings together many of her most recognizable and celebrated themes, but distilled - from minutely perfect descriptions of the natural world to startlingly witty encounters with aliens, from pressing political issues to myth and legend. It is a pure Atwood delight, and long-term readers and new fans alike will treasure its insight, empathy and humour. ...Show more
$28.00
NZD
Category: Poetry
The debut collection of poetry from Lili Reinhart, the actress and outspoken advocate for mental health awareness and body positivity.  Swimming Lessons is the first collection of poetry from one of the most beloved young actresses working today. It follows the euphoric beginnings of young love, battlin g anxiety and depression in the face of fame, and coming to terms with the end of a romance. Through it all, Lili's trademark honesty, optimism, and unique perspective are evident in her first poetry collection.  Relatable yet deeply intimate, provocative yet comforting, bite-sized yet profound, these beautiful poems are about growing up, falling down, and getting back up again. They capture what it feels like to be a young woman in today's image-obsessed world, and how to follow your heart even when the odds are stacked against you. Accompanied by striking and evocative illustrations, the poems in Swimming Lessons reveal the depths of female experience, and are the work of a storyteller who is coming into her own.   ...Show more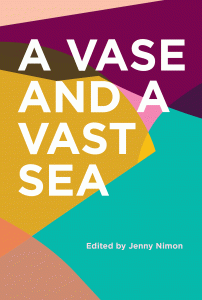 $28.00
NZD
Category: Poetry
In A Vase and a Vast Sea, poetry and prose rustle against the window, scatter palm fronds across the road and sneak off to the movies on a Tuesday. There are moments of nostalgia blended with dangerous undercurrents and domestic life. Edited by Jenny Nimon, this collection is a reunion of writers suc h as Renée, Maggie Rainey-Smith, Barbara Else, Rata Gordon, Tim Jones and Adrienne Jansen, and is an essential keepsake of New Zealand literature and a much-loved writing course. 'This collection is banging a drum. It's softness. It's relationships and eyerolls, bodies and beaches, classicism and the future and the visceral immediate. It quivers with life – a fitting memorial slab to a vibrant, unpredictable and inventive creative writing programme.' – Jane Arthur ...Show more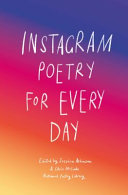 $30.00
NZD
Category: Poetry
The first anthology of Instagram poetry, Instagram Poetry for Every Day, collates over 100 poems by 50 of the top handles to follow in the exciting world of digital poetry. A must-have for fans of Rupi Kaur, Atticus and R.H. Sin and the perfect introduction to the wide scope of Insta-poetry for newcome rs to the genre. The first of its kind, this anthology brings together over 120 poems by 50 of most popular names in Instapoetry as well as up-and-coming talent. Short, relatable and hard-hitting, the poems embrace contemporary themes of mental health, women's empowerment, racial prejudice, gender diversity and political turmoil, as well as the perennial poetic preoccupations of love, sex and loss. With a wide range of voices, themes and visual approaches, there is something here that will speak to all of us. Instagram poetry has become a massive phenomenon in recent years and is credited with introducing and popularising verse with a new generation. Insta-poets are dominating not only the poetry charts, but the bestseller lists and bringing poetry books to prime front of shop display in bookshops. The accessibility and shareable nature of the Instagram poem has hit a nerve and offers an emotional release with the modern, online audiences. Including works from Instagram sensations: Jo Flynn @Flynx Hannah Gordon @hmsgordon M.ivy @ivyatmidnight Jane Lees @janetlees2001 Instagram Poetry for Every Dayis curated by editors Chris McCabe and Jessica Atkinson from the National Poetry Library. Founded in 1953 and opened by poets T.S. Eliot and Herbert Read, the National Poetry Library is home to the most comprehensive collection of poetry in the UK. In 2017, the National Poetry Library curated the world's first Instagram poetry exhibition. ...Show more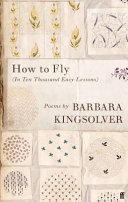 How to Fly
by Barbara Kingsolver
$33.00
NZD
Category: Poetry
A beautifully produced gift-edition of Barbara Kingsolver's luminous poetry - to appeal to her loyal fans and fiction readers more generally.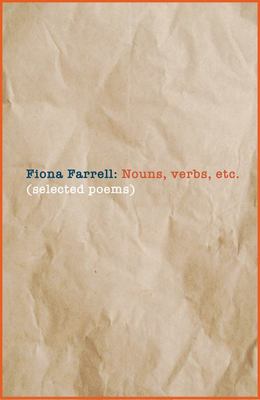 $35.00
NZD
Category: Poetry
One of New Zealand's most versatile writers, Fiona Farrell has published four collections of poetry over 25 years, from Cutting Out (1987) to The Broken Book (2011). Nouns, verbs, etc. collects the best work from these books, and intersperses them with other poems thus far 'uncollected'. The themes are wide ranging: political and personal, regional and global, including love and birth and death, war and emigration, history and landscape. The poems mix lyricism with the flat and plainspoken mode of Kiwi vernacular; they channel voices infrequently heard in poetry in traditional song and ballad forms. They are well crafted but unpretentious, jokey yet illuminating, self-deprecating but wise, sad and funny and deeply human. ...Show more
$25.00
NZD
Category: Poetry
A drunken poet obliged to choose between Art and Love. What could possibly go wrong? Rock Oyster Island. It's a slack kind of place, but that's the way the locals like it: lifestyle farmers, pensioned-off bikers, seekers and healers, meth cooks and fishing guides. It's only a ferry ride to the city but the modern world feels blessedly remote. Working hard is not greatly valued. Mild Pacific sunshine pours down unfailingly. When Arthur Bardruin, fugitive poet, washes up on Marigold Ingle's beach, he dares to hope he may be safe from the gaze of the Continence Police. With Marigold and her parrot, Chuck, he finds an indulgent sanctuary. But the reach of aesthetic decorum is long. A chilly wind is blowing through Paradise . . . Meanwhile, at the Blue Pacific Wellness Farm, Juanita Diaz, Lacanian analyst, has problems with dissolute musician Frank Hortune, who has problems with his mother and a glad eye for Juanita's lover. Where did Chuck learn his bad-tempered Spanish? Can Juanita keep her man on the couch? Can Bardruin keep his trousers on? Will poetry be the winner on the day? John Newton's verse novel Escape Path Lighting is a throwaway epic, a romp, a curmudgeonly manifesto. The verse bowls along like a summer breeze. The satire leaves no target unscathed. ...Show more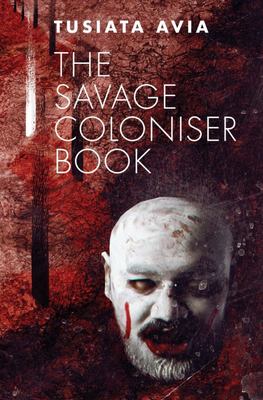 $25.00
NZD
Category: Poetry
Kneel like a prayer full of lynching This is my God-given white 'Savage is as savage does. And we're all implicated. Avia breaks the colonial lens wide open. We peer through its poetic shards and see a savage world – outside, inside. With characteristic savage and stylish wit, Avia holds the word-blad e to our necks and presses with a relentless grace. At the end, you'll feel your pulse anew.' —Selina Tusitala Marsh, New Zealand Poet Laureate 2017–19  The voices of Tusiata Avia are infinite. She ranges from vulnerable to forbidding to celebratory with forms including pantoums, prayers and invocations. And in this electrifying new work, she gathers all the power of her voice to speak directly into histories of violence. Avia addresses James Cook in fury. She unravels the 2019 Christchurch massacre, walking us back to the beginning. She describes the contortions we make to avoid blame. And she locates the many voices that offer hope. The Savage Coloniser Book is a personal and political reckoning. As it holds history accountable, it rises in power.  'A welcome autopsy of colonisers in past and present times, penned with a scalpel's precision, the inspection of parts, minced down to the floor. Sit in your blood-splattered apron and feel as the verdict is read.' —Ali Cobby Eckermann 'Tusiata Avia's poetry . . . is a full-body plunge in winter seas. It's breathtaking, skin tingling and teeth rattling. I feel alive. It's as real to me as a salt-crested wave smashing me full in the face until I am nothing but that moment . . . Exhilaration, pain, vulnerability, joy, cheeky confidence and acknowledgement. But what I don't feel is lonely.' —Nafanua Kersel, The Hook ...Show more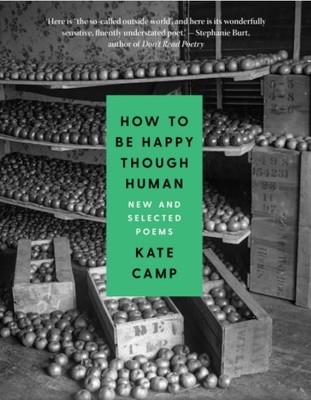 $30.00
NZD
Category: Poetry
A timely collection of new and previously published work by one of Aotearoa's most acclaimed poets, How to Be Happy Though Human is Kate Camp's superb seventh book of poetry. It is published simultaneously in Canada and the United States by House of Anansi Press. Kate Camp's poetry has been described b y critics as 'fearless', 'wry, sympathetic, affable, deadpan', and 'containing a surprising radicalism and power'. Incorporating new, previously unpublished work and a selection of important poems from her six earlier collections, How to Be Happy Though Human represents a new chapter in her career. Camp's debut collection, Unfamiliar Legends of the Stars, won the NZSA Jessie Mackay Best First Book Award for Poetry on publication over twenty years ago. Subsequent books confirmed Camp as a leading voice of her generation: widely anthologised, studied, and cited as an influence by emerging poets. Her work is recognised for its wide-ranging and eclectic subject matter, its technical control and its musicality, with pop culture, high culture, the domestic confessional, close observation and found language featured as recurring elements. Her fourth collection, The Mirror of Simple Annihilated Souls – which shares a title with Belgian mystic Marguerite Porete's 1310 collection, a book that caused is author to be burned at the stake – won the poetry award at the New Zealand Post Book Awards in 2011 and marked a turn in her work towards darker and more philosophical subject matter. 'When I yell at North Americans about how we, too, should be reading the living poets of Aotearoa/New Zealand, Kate Camp is one of the poets I have in mind. She's one of the poets, too, who's so amazing because  she doesn't yell: she's patient with the world and with its seagulls, attentive to the injustice and the kindness and the frustration we can share with one another, if we're lucky, anyway. What if Elizabeth Bishop had more friends, and more encouragement early on? What if  "sports fields built on rubbish dumps" became safe places to play? What if, in an exquisite pun, we could see "cranes like cranes"? Here are the land and the sea, the children and the grownups too, both as they are and as we wish they could be: here is "the so-called outside world", and here is its wonderfully sensitive, fluently understated poet, "absolutely fluent . . . yet somewhat on fire". —Stephanie Burt Poet, essayist and reviewer Kate Camp was born in 1972 and lives in Wellington. She is the winner of many prestigious awards, including the 2011 Creative New Zealand Berlin Writers' Residency and the 2017 Katherine Mansfield Menton Fellowship.  ...Show more
$28.00
NZD
Category: Poetry | Series: Timeless Rumi Ser.
The Friendship Poems of Rumi is an elegantly illustrated gift book of the famous Rumis poems, translated by Nader Khalili, that center on the meaning of friendship and its many beautiful meanings.