$37.00
NZD
Category: Puzzles/Games
Piece together this fantastical tiger puzzle, created by epic doodler, Kerby Rosanes. With 1,000 colourful pieces, this jigsaw provides hours of entertainment for adults and children alike. The completed puzzle dimensions are: 73.6 cm x 58.4 cm. On top of the success of Kerby's colouring books, Animorph ia, Imagimorphia and Mythomorphia, his detailed doodle skills have already earned him a solid fan base. He has over 1 million followers on Instagram, his Sketchy Stories Facebook page has more than 2 million likes, and he has over 500K project views on Behance. ...Show more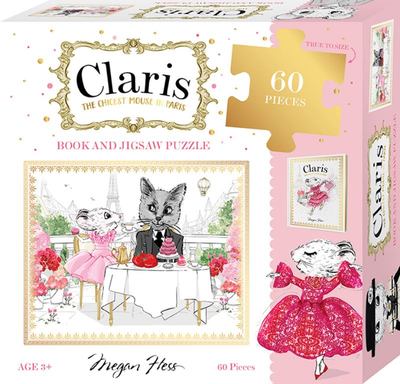 $30.00
NZD
Category: Puzzles/Games | Series: Claris
This gorgeously designed gift set includes a hardback copy of Claris: The Chicest Mouse in Paris and your very own 60-piece Claris jigsaw puzzle! Claris: The Chicest Mouse in Paris follows an adorable mouse who dreams of moving to Paris to follow her fashion dreams. One day, she bravely takes the leap - only to find a mean little girl with a horrible-looking cat standing in the way of her perfect Parisian apartment! Can Claris use all her wit, warmth and - of course - style to make her dreams come true? A delightful rhyming tale about courage, compassion and a stylish little mouse, from acclaimed fashion illustrator Megan Hess. Claris: The Chicest Mouse in Paris is the first picture book in a dazzling series for lovers of Eloise and Olivia. Destined to delight fashion-obsessed readers of all ages! ...Show more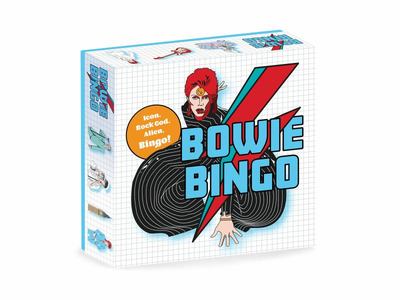 $40.00
NZD
Category: Puzzles/Games
This flat-pack bingo game is a perfect gift for the true David Bowie fun (i.e. any person who can hear, love, and/or think). This box contains: 1 giant game board, 8 double-sided (and randomised) bingo cards, 48 tokens, and 150 counters, all bursting with Bowie references.  Designed to be played with 1 -7 people, and certainly with your favorite Bowie record blasting in the background. Have fun picking a favorite! (Bowie Bingo includes more detailed instructions on how to play.) ...Show more
$45.00
NZD
Category: Puzzles/Games
Feel like a challenge? Bern Emmerich's highly detailed painting of one of the most notorious incidents in Australian maritime history, the Mutiny on the Bounty--now a 1000-piece jigsaw--will satisfy your need. Captain William Bligh was a man who could rise to a challenge. When the crew of the Bounty mu tinied as they departed Tahiti in 1789, abandoning him and seventeen followers to a seven-metre-long 'launch', he managed to sail 5,800km to Timor in six gruelling weeks, even mapping part of the Australian coast as he went. This remarkable story, and more of Bern Emmerich's extraordinary work, can be found in Michael Sedunary's William Bligh: a Stormy Story of Tempestuous Times and John Dickson's M is for Mutiny: History by Alphabet. A challenging puzzle that's the perfect gift for history buffs and jigsaw aficionados alike. ...Show more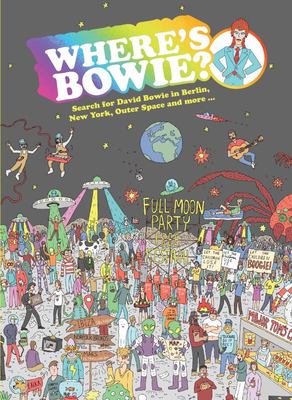 $35.00
NZD
Category: Puzzles/Games
Scour these intricately illustrated pages for our most beloved icon of pop culture, the late and great David Bowie. This book is a reverent and interactive homage to David Bowie, with dense illustrations of the many real and imagined universes of his own making. Hidden somewhere on each of these double -page spreads, a Bowie is patiently waiting to be spotted by the well-trained eye of a fan. As the chameleonic Bowie took on so many iconic personas across his illustrious career, each moment is celebrated chronologically in this book. You will have to find young and dapper David Jones in 1960s Brixton; look for Ziggy Stardust in spaced-out Outer Space, crawling with Martian spiders and nestled between the stars; then search for glam Bowie among the revelers at Studio 54; and ask yourself, is that the Thin White Duke outside Hansa by the Wall in late-'70s Berlin? Each page of this book is so laden with Bowie references that you might even pick up a factoid or two in your search. With fun, detailed illustrations that explore Bowie's world--and that of his influences--Where's Bowie? is the perfect guide to the cultural icon for both adults and children. Plus, who doesn't want to raise their kid as a Bowie super-geek? No one--that's who. ...Show more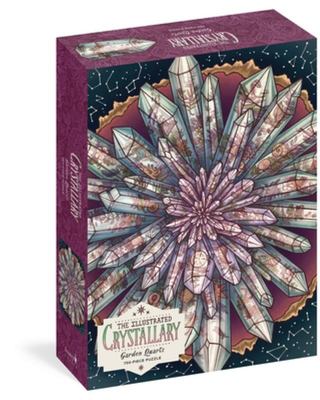 $50.00
NZD
Category: Puzzles/Games | Series: Wild Wisdom Ser.
Unearth the magic of minerals with Garden Quartz. This puzzle reveals the multitudes this gemstone contains through the intricate linework of illustrator Kate O'Hara's art. As described in Maia Toll's book The Illustrated Crystallary, Garden Quartz invites you to explore your own inner landscape, the in dividual layers that have shaped you, created by time past and experiences lived. As you place each piece, watch Garden Quartz take shape and discover the worlds that thrive within. ...Show more
$50.00
NZD
Category: Puzzles/Games | Series: Flow Ser.
Announcing a stunning line of stationery and gift products from the creative leaders of Flow®, and inspired by the quotation from Henry David Thoreau, "All good things are wild and free." A celebration of beauty, mindfulness, and the pure pleasures of paper, each of the items in this new collection fea tures the artwork of Valesca van Waveren, with its soft, rich palette and lovely details drawn from the natural world. What could be a more mindful activity than slowing down and engaging in reassembling an intimate landscape populated by birds and butterflies, wild hills and stars in the sky? Or to put it another way - jigsaw puzzling is the new colouring.  Two-piece wrapped box with removable sticker Puzzle pieces are bagged inside box Includes art print with puzzle image ...Show more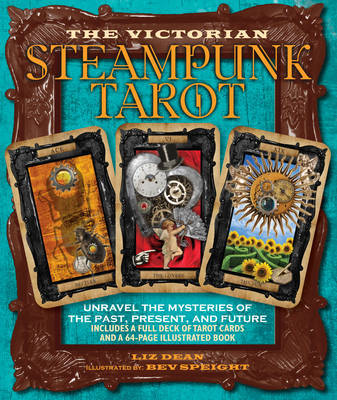 $35.00
NZD
Category: Puzzles/Games
The pairing of Steampunk and the tarot is a perfect match. Like the tarot itself, steampunk looks to both the past and the future. The Victorian Steampunk Tarot contains an insightful book and a full deck of 78 tarot cards, which can be used to explore the past, unravel the mysteries of the present and predict the future. This innovative deck, which features illustrations by Beverley Speight, is presented in a steampunk-style embossed box with lock mechanism. The Victorian Steampunk Tarot perfectly encapsulates the Steampunk spirit and will be loved by both tarot aficionados and beginners. In the accompanying book, best-selling tarot author Liz Dean clearly explains the meanings for all the cards and describes easy to follow layouts, which will allow readers to connect with the images, sparking their imagination and intuition. ...Show more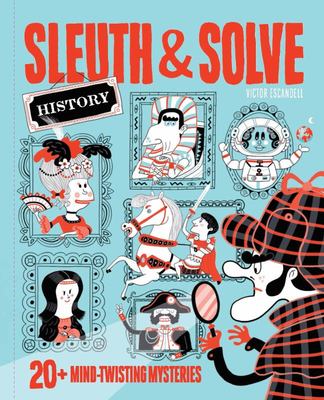 $40.00
NZD
Category: Puzzles/Games | Series: Sleuth and Solve Ser.
Welcome to the world of Sleuth & Solve: History, a collection of 20 clever mysteries where the clues are in the details and crafty twists put readers' wits to the test.   These mind-bending mini-mysteries transpire across eras and civilizations, from the Middle Ages to the Renaissance to the Frenc h Revolution and beyond.   Sleuth & Solve encourages readers of all ages to practice deduction, inference, and logical reasoning to crack each case--and develop critical thinking skills at the same time.   - A history-themed collection of interactive, inference-based mysteries- Makes a perfect gift for puzzle lovers and super-sleuths of every age- Requires keen observation, strong logic, and lots of creative thinking   Read the clues, work on solving them, and then lift the flap to reveal the answer to each mystery.   Readers may play alone or with friends, collecting points for cracking each case and determining whose sleuthing skills reign supreme.   - A wonderful gift for fans of brain teasers and puzzles, mystery aficionados, parents and educators looking for a read-together book that encourages critical thinking- The perfect mix of challenging logic puzzles and quick entertainment- Perfect for children ages 8 to 12 years old- Great for teachers and librarians seeking a book that even the most reluctant readerscan't resist- Add it to the shelf with books like Encyclopedia Brown, Boy Detective by Donald J. Sobol, The Boxcar Children by Gertrude Chandler Warner, and The Mysterious Benedict Society by Trenton Lee Stewart.> ...Show more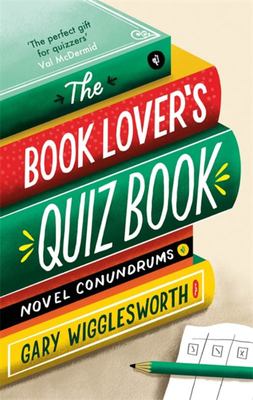 $35.00
NZD
Category: Puzzles/Games
'Brilliantly inventive and entertaining questions from the bookworm's bookworm' Mark Mason, author of Walk the Lines, Question Time and many more This is a literary quiz book with a difference. Rather than basic sets of questions, The Book Lover's Quiz Book mirrors the format of Gary's live quizzes, at the Betsey Trotwood in London and elsewhere. So, there are lots of multiple-choice questions, some amusing answers, clever red herrings, little-known facts about authors and some of the much-loved Say What You See picture round. Also, there are fixed and variable rounds - fixed ones include 'Blankety Books' (one word missing from the title - always with a theme), 'Literary Links and lists' (what connects/next in the list etc.) and '2 of a Kind' (name the character and the author that share the same initials). The changeable rounds keep the quizzes fresh and include 'What the Dickens?' (real or made-up Dickens names), 'RomeNo or JuliYess' (real or made-up Shakespearian insults) and 'Book Bingo!' (identify the correct number). There are also more standard rounds such as 'First Lines', 'Working Titles' and 'Banned Books'. The aim of all Gary's quizzes, and this book, is that people should have fun and be able to guess (if they don't know) as much as possible. ...Show more
$55.00
NZD
Category: Puzzles/Games
Herbarium Vintage Puzzle by Cavallini & Co (1000 piece jigsaw) Poster guide included Packaged in a 25 cm puzzle tube A drawstring muslin bag safely keeps all puzzle pieces together Vintage imagery from the Cavallini archives Finished puzzle size: 55 x 70 cm