$30.00
NZD
Category: Young Adult | Series: Hunger Games
Ambition will fuel him. Competition will drive him. But power has its price. It is the morning of the reaping that will kick off the tenth annual Hunger Games. In the Capitol, 18-year-old Coriolanus Snow is preparing for his one shot at glory as a mentor in the Games. The once-mighty house of Snow has fallen on hard times, its fate hanging on the slender chance that Coriolanus will be able to outcharm, outwit and outmaneuver his fellow students to mentor the winning tribute. The odds are against him. He's been given the humiliating assignment of mentoring the female tribute from District 12, the lowest of the low. Their fates are now completely intertwined — every choice Coriolanus makes could lead to favour or failure, triumph or ruin. Inside the arena, it will be a fight to the death. Outside the arena, Coriolanus starts to feel for his doomed tribute... and must weigh his need to follow the rules against his desire to survive no matter what it takes. THE BALLAD OF SONGBIRDS AND SNAKES revisits the world of Panem sixty-four years before the events of The Hunger Games, starting on the morning of the reaping of the Tenth Hunger Games. On returning to the world of The Hunger Games, Suzanne Collins said, "With this book, I wanted to explore the state of nature, who we are, and what we perceive is required for our survival. The reconstruction period ten years after the war, commonly referred to as the Dark Days - as the country of Panem struggles back to its feet - provides fertile ground for characters to grapple with these questions and thereby define their views of humanity." ...Show more
$30.00
NZD
Category: Graphic novels
A graphic-novel mystery adventure for eight- to twelve-year-olds in which a girl and boy uncover the secret that has corrupted their seaside town. "Haven't you always thought there's something WEIRD about this town, Miro?" Miro and Zia live in Aurora, a fishing town nestled in the shadow of an ancient c astle. Miro lives in his books; Zia is never without her camera. The day they meet, they uncover a secret. The fishing works, the castle, and the town council are all linked to an ill-fated 1930s Antarctic expedition. But the diary of that journey has been hidden, and the sea is stirring up unusual creatures. Something has a powerful hold over the town. With Zia determined to find out more, Miro finds himself putting aside his books for a real adventure. The Inkberg Enigma is an exciting adventure with a strong filmic narrative. ...Show more
$18.00
NZD
Category: Young Adult
Everyone talks about falling in love like it's the most miraculous, life-changing thing in the world. Something happens, they say, and you know …That's what happened when I met Kit Godden.I looked into his eyes and I knew.Only everyone else knew too. Everyone else felt exactly the same way.This is the s tory of one family, one dreamy summer – the summer when everything changes. In a holiday house by the sea, our watchful narrator sees everything, including many things they shouldn't, as their brother and sisters, parents and older cousins fill hot days with wine and games and planning a wedding. Enter two brothers – irresistible, charming, languidly sexy Kit and surly, silent Hugo. Suddenly there's a serpent in this paradise – and the consequences will be devastating.From Meg Rosoff, bestselling author of the iconic novel How I Live Now, comes a lyrical and quintessential coming-of-age tale – a summer book that's as heady, timeless and irresistible as Bonjour Tristesse and The Greengage Summer. ...Show more
$22.00
NZD
Category: Young Adult
A powerful and captivating novel about mental illness, Challenger Deep is a tour de force by New York Times bestselling author Neal Shusterman.Caden Bosch is on a ship that's headed for the deepest point on Earth: Challenger Deep, the southern part of the Marianas Trench.Caden Bosch is a brilliant high school student whose friends are starting to notice his odd behaviour.Caden Bosch is designated the ship's artist in residence to document the journey with images.Caden Bosch pretends to join the school track team but spends his days walking for miles, absorbed by the thoughts in his head.Caden Bosch is split between his allegiance to the captain and the allure of mutiny.Caden Bosch is torn. ...Show more
$17.00
NZD
Category: Young Adult
Soon to be a major motion picture! Winner of the Newbery Medal and a #1 New York Times bestseller This stirring and unforgettable novel from renowned author Katherine Applegate celebrates the transformative power of unexpected friendships. Inspired by the true story of a captive gorilla known as Ivan, t his illustrated novel is told from the point of view of Ivan himself. Having spent 27 years behind the glass walls of his enclosure in a shopping mall, Ivan has grown accustomed to humans watching him. He hardly ever thinks about his life in the jungle. Instead, Ivan occupies himself with television, his friends Stella and Bob, and painting. But when he meets Ruby, a baby elephant taken from the wild, he is forced to see their home, and his art, through new eyes. The One and Only Ivan was hailed as a best book of the year by Kirkus, School Library Journal, and Amazon, demonstrating it is a true classic in the making. In the tradition of timeless stories like Charlotte's Web and Stuart Little, Katherine Applegate blends humor and poignancy to create Ivan's unforgettable first-person narration in a story of friendship, art, and hope. An author's note depicts the differences between the fictional story and true events. Plus don't miss The One and Only Bob, Katherine Applegate's return to the world of Ivan, Bob, and Ruby, coming in 2020!   ...Show more
$23.00
NZD
Category: Young Adult
What if every young girl loved her body? Freedom is loving your body with all its "imperfections" and being the perfectly imperfect you! This book encourages young girls to admire and celebrate their bodies for all the amazing things they can do, and to help girls see that they are so much more than t han their bodies. It introduces the language of self-love and self-care to help build resilience, while representing and celebrating diverse bodies, encouraging girls to appreciate their uniqueness. This book was written for every girl, regardless of whether or not they are exhibiting signs of negative body image.  All girls deserve to be equipped with the tools to navigate an image-obsessed world. ...Show more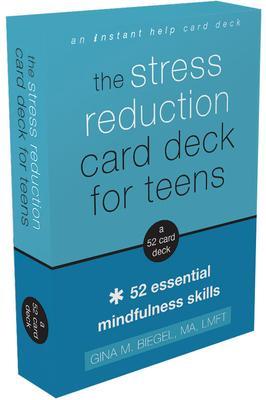 $40.00
NZD
Category: Young Adult
52 mindful cards to bust stress and find your calm--anytime, anywhere Feeling stressed? You aren't alone. Between school, friends, dating, family, and planning for the future, it's easy for teens to feel stressed out. But research shows that if you learn a few strategies for getting stress under control now, you'll build the skills you need to deal with problems and difficult feelings in the future. But where do you start? Based on the go-to de-stress success, The Stress Reduction Workbook for Teens, this card deck offers the same proven-effective mindfulness-based stress reduction (MBSR) approach for soothing stress in a fun, take-anywhere package. Using these cards, you'll find lasting relief from stress so you can focus on your fabulous future! If you're tired of stress getting in the way of the good things in your life, the mindfulness skills in these cards will help you relax, prioritize, and keep calm--no matter what. ...Show more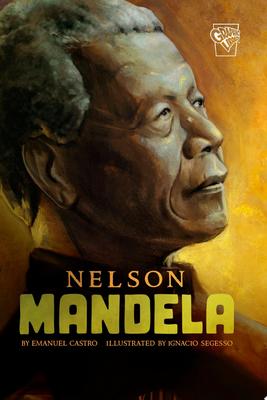 $15.00
NZD
Category: Graphic novels | Series: Graphic Lives Ser.
In 1990, after 27 years of political imprisonment, Nelson Mandela regains his freedom ready to forgive and invite his people to follow in his footsteps, to heal the deep wounds of a divided society. Marking the end of Apartheid in South Africa, he becomes a symbol of the quest for world peace, but his s tory begins many years earlier. Discover, from the start, the life of the man who showed that love and hope can conquer hate and resentment. ...Show more
$16.00
NZD
Category: Graphic novels | Series: Shakespeare Graphics
A graphic novel adaptation of William Shakespeare's play about two young lovers in Verona, whose families are enemies.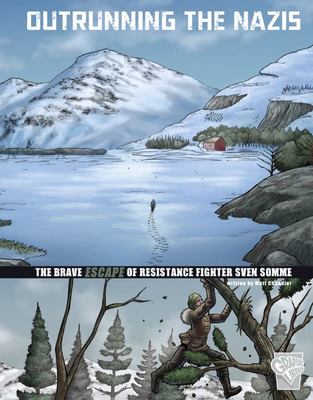 $18.00
NZD
$20.00
(10% off)
Category: Graphic novels | Series: Great Escapes of World War II
Join Norwegian spy Sven Somme as he treks through mountains in an effort to evade the Nazis. From a risky escape from a German warship to daring leaps between pine trees, this story doesn't just tell you about Somme's journey to elude 900 German soldiers. It drops you behind enemy lines to experience th e adventure yourself.Australian Curriculum: History - Historical Knowledge And Understanding ...Show more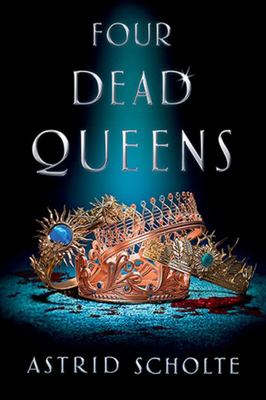 $23.00
NZD
Category: Young Adult
A thrilling debut YA fantasy novel for fans of The Red Queen and Three Dark Crowns. Four Queens. A divided nation. A ruthless pickpocket. A noble messenger. And the murders that unite them. Seventeen-year-old Keralie Corrington is one of Quadara's most skilled thieves, but when she steals an unexpectedl y valuable package from a messenger she is soon entangled in a conspiracy that leads to all four of Quadara's queens being murdered. With no other choices and on the run from her former employer, Keralie teams up with Varin Bollt, the Eonist messenger she stole from, and together they race to discover who has killed the queens. But when dark secrets threaten their reluctant partnership and put everything at stake, Keralie and Varin must use all their daring to stay alive and untangle the mysteries behind the nation's four dead queens. An enthralling fast-paced murder mystery where competing agendas collide with deadly consequences, Four Dead Queens heralds the arrival of an exciting new YA talent. ...Show more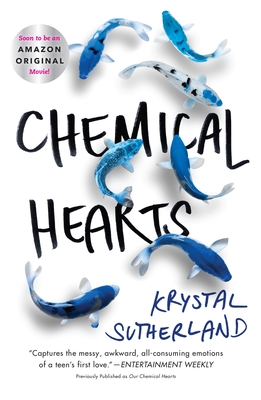 $24.00
NZD
Category: Young Adult
Henry Page has never been in love. The slo-mo, can't-eat-can't-sleep kind of love he's been hoping for just hasn't been on the cards-at least not yet. Henry's too busy trying to get into a semi-decent college and become editor of his school newspaper, a dream three years in the making. The rest of his spare time he spends with his best friends, Lola and Murray, playing video games and advising them on their own sordid love lives. Then he meets Grace Town, the elusive new girl in school, who wears oversized boys' clothing, walks with a cane, rarely seems to shower, and is hiding crushing secrets. She's hardly who Henry expected his dream girl to be, but when the two are chosen to edit the paper together, sparks fly. After all this time, Henry's about to learn firsthand just how disastrous the road to first love can be-and that sometimes it's the detours that end up mattering much more. A brilliant novel from the author of A Semi-Definitive List of Worst Nightmaresthat is equal parts humour and heartbreak, Krystal Sutherland's Our Chemical Heartsis a potent reminder of the bittersweet bliss that is first love. ...Show more