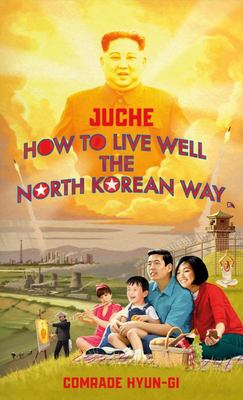 $26.00
NZD
Category: Humour
--- Imagine a world where men and women are treated as equals, where the elderly are respected not neglected, where children can realise their dreams. Imagine a society, a kind and fair one, where people are free from worry and woe. Imagine a life, harmonious and balanced, where people are united by the ir love for their leader. Imagine that leader, wise and mighty, so devoted to his people that he is prepared to keep watch on every single one of them. Welcome to North Korea. Juche is the guiding principle of North Korean communism- the art of self-sufficiency. How to Live Well the North Korean Way will explain how you can- solve the stresses of your commute (sleep in the office); lose weight fast (rationing and daily military parades; embrace mindfulness (through manual labour) and cure urban loneliness (three families living in one room). 'Conceived for the people, by the people, Juche states that only through back-breaking work, soul-nourishing study and boundless courage can progress be achieved.' ...Show more
$15.00
NZD
Category: Humour | Series: The\Little Book Of... Ser.
The perfect parenting companion... Not suitable for children. Mums and Dads have always yearned for a rule book, a hitchhikers' guide if you will, that spelled out for them how to raise their children properly so they grow up to be well-rounded, decent and likeable adults. Well, that book doesn't exist. And it never will. So, why not read this one instead? We won't bullshit you with lies. We're here to make you laugh. The Little Book of Shit Baby Names ... and Other Pearls of Parenting Wisdom is the ideal antidote to a long day of looking after those little versions of yourself. This tiny tome is the perfect pick-me-up once you've dropped the kids off (at school, not a cliff) or put the baby down (to sleep) and you can finally reflect on how degrading and awful parenting is. This book will make you feel better if only because it'll teach you alternative, and perverted, lyrics to 'Wheels on the Bus'. Packed to the gills with hilarious jokes on all things baby-related, from how to avoid choosing a shit baby name, through to scores of bite-size parenting wisdom that may one day save your sanity from leaking out of your ears. ...Show more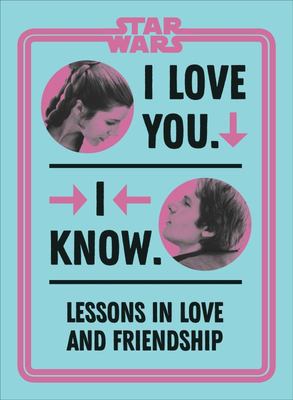 $18.00
NZD
Category: Humour
Say "I love you" to the Star Wars fan in your life with this collection of lessons in love and friendship from a galaxy far, far away. Relationships can be complex - your dad could have turned to the dark side, your partner could be a princess, or your best friend might speak in more than 7 million form s of communication and never stop talking! This book shares some wise advice for romances, friendships, and family relationships from fan-favourite Star Wars characters such as Han and Leia, Rey and Kylo Ren, and Finn and Poe. The perfect Valentine's Day or anniversary gift for your scruffy-looking nerf herder, best friend or long-lost sibling, Star Wars: I Love You. I Know is a light-hearted guide to relationships, featuring quotes, classic moments and characters from the Star Wars galaxy. © and (tm) 2020 Lucasfilm LTD. ...Show more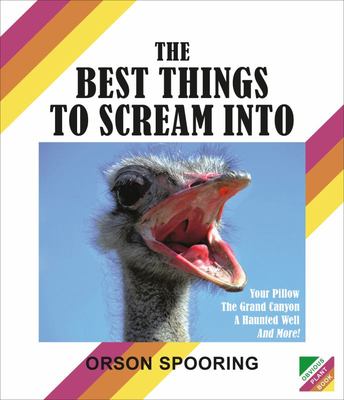 $30.00
NZD
Category: Humour
From wildly popular humor site Obvious Plant, the perfect book for channeling your anger, anxiety, and ennui into laughter A gag gift hit at any white elephant party Includes over 50 things to scream into Screaming is an important part of our everyday lives. Whether at home, work, or play, we are co nstantly being bombarded with daily stresses. Make your screams more fun with this diverse selection of the best things to scream into From old favorites to new and unique screaming experiences, you will discover a variety of exciting options that are guaranteed to improve your frequent screaming sessions. Find your favorite - The Grand Canyon (Nature's most beautiful place to scream)- The Hole in a Freshly Toasted Bagel (That is what the hole is for.)- The Library (The forbidden scream)- Your Ex-Wife's Sweater That Still Smells Like Her (Please come back Amy.)- A Glass Jar So You Can Save Your Screams for Later (Scream storage is important.)- Baby Monitor (Shut up baby. I am trying to sleep.)- And more With more than 50 creative suggestions, even the most anguished among us will uncover a treasure trove of ideas that is guaranteed to expand our screaming horizons. ...Show more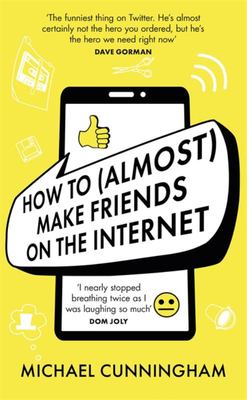 $30.00
NZD
Category: Humour
'He's almost certainly not the hero you ordered, but he's the hero we need right now' Dave Gorman 'I nearly stopped breathing twice as I was laughing so much. Glorious." Dom Joly 'Michael is the funniest human on the internet, bar none. Read his book, you cowards' James Felton, author of 52 Times Brit ain was a Bellend Get ready for the online adventures of one man who just wants to make friends And one very annoyed world Based on the ingenious Sir Michael Twitter account, How to (Almost) Make Friends on the Internet is the funniest book you'll read this year. Whether it's offering his services as a Karate Lawyer or Funeral DJ, devising the world's worst plan to get a free haircut, or trying to buy a blue bucket that may or may not be for sale, Michael just wants to connect with people. The only problem is that people are slightly less enthusiastic about connecting with him and the results are utterly hilarious. Warning: you'll never think about adding someone called Michael to a group chat the same way ever again. 'Finally, someone has worked out a good use for social media and it's brilliantly, painfully funny' Iain Morris, Co-creator of The Inbetweeners ...Show more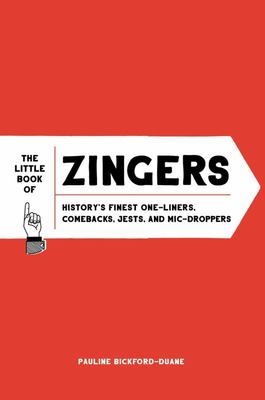 $20.00
NZD
Category: Humour
You know Mark Twain, creator of the long-beloved characters Huck Finn and Tom Sawyer, but have you heard what he said about Jane Austen? The Little Book of Zingers will feature the greatest comebacks and one-liners of all time, uttered by the iconic men and women we know and love (or love to hate) Every generation sees its fair share of geniuses: men and women who possess boundless intellect and are capable of incredible insight. S ren Kierkegaard was such a man. Widely considered the father of existential philosophy, Kierkegaard uttered such profundities as: "If I am capable of grasping God objectively, I do not believe, but precisely because I cannot do this I must believe." But on one truly momentous occasion, Kierkegaard made one confident and succinct statement that shook the earth: "My opponent is a glob of snot." Kierkegaard spoke of Hans Martensen, an academic with whom he'd had a fair share of disagreements. The two often went toe-to-toe in scholarly debate, but with this dynamite zinger, Kierkegaard ended all further discussion. After all, who expects to be called a glob of snot? There's no coming back from that. The Little Book of Zingers will explore the rich depths of crushingly hilarious salt-in-the-wound one-liners you've never heard that'll make you gasp at their audacity. From the Age of Enlightenment to the Roaring Twenties to the boogie-down seventies, The Little Book of Zingers will take readers on a journey through some of history's greatest burns, spoken by the men and women who shaped the world. ...Show more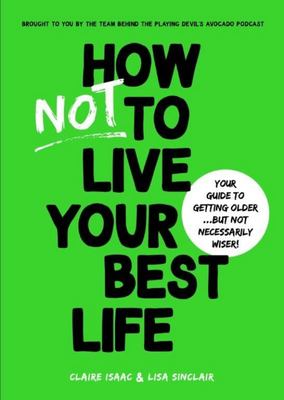 $25.00
NZD
Category: Humour
From the makers of the hilarious podcast PLAYING DEVIL'S AVOCADO comes a laugh-out-loud guide to life for women who are getting older but haven't quite worked out how to grow up... Once, women over 50 could look forward to growing old quietly, disappearing into a pair of white slacks and a grey bob - no more! We're now told we should want to have it all. Podcasts, books and websites tell us we should be achieving, succeeding and juggling multiple balls. But what if we'd rather run our own race? No one is speaking to women over 45 like we are - not the media, the advertisers or marketing. We are honest, hilarious and matter of fact about getting older and the obstacles it brings up. Come to us and get real about getting older - it's funny and awkward but we can do it in style. And while the world might suggest you're invisible if you're not a "superwoman", we don't care what anyone thinks. We're having a party over here - and it's a whole heap of fun. ...Show more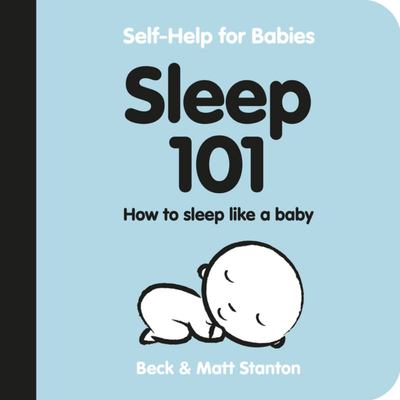 $17.00
NZD
Category: Humour | Series: Self-Help for Babies
Self-Help for Babies: if you don't laugh, you'll cry. Dear Baby Do you feel like sleeping is a dream, but getting to sleep is a nightmare? Don't worry. A lot of babies feel this way. We're here to help you get the sleep you deserve, in the places you love. Sweet dreams! If you've had a baby, you've no doubt had some well-meaning parent smugly say, 'You know, babies don't come with a manual.' Well, now your newborn can READ the manual with Self-Help for Babies, a hilarious new series from bestselling Australian authors Beck and Matt Stanton. ...Show more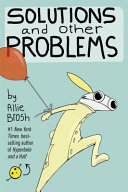 $35.00
NZD
Category: Humour
Allie Brosh, the "gut-bustingly funny" (NPR), award-winning, and #1 New York Times bestselling author of Hyperbole and a Half, shares a new collection of autobiographical and illustrated essays. A Touchstone book. Touchstone has a great book for every reader.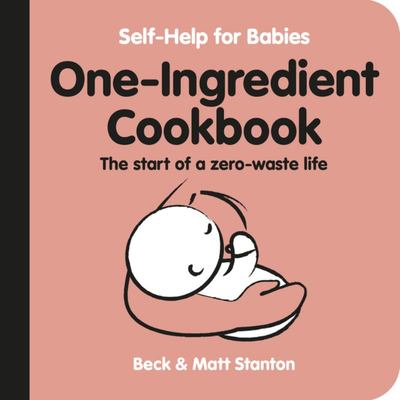 $17.00
NZD
Category: Humour | Series: Self-Help for Babies
Self-Help for Babies: if you don't laugh, you'll cry.Dear BabyDo you feel like every meal is the same, and perhaps a little variety would be nice?Don't worry. A lot of babies feel this way.We're here to help you spice up the menu, and rediscover the joy of feeding.Bon appetit!If you've had a baby, you'v e no doubt had some well-meaning jerk smugly say, 'You know, babies don't come with a manual.'Well, now your newborn can read the manual with Self-Help for Babies, a hilarious new series from bestselling Australian authors Beck and Matt Stanton. ...Show more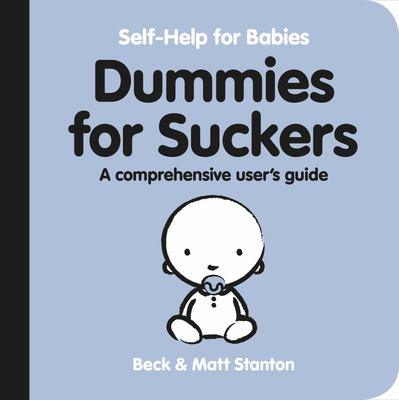 $17.00
NZD
Category: Humour | Series: Self-Help for Babies
Self-Help for Babies: if you don't laugh, you'll cry.Dear BabyDo you feel like no one understands the relationship you have with your dummy?Don't worry. A lot of babies feel this way.We're here to help you get the comfort you need, from the dummy you love.Happy sucking!If you've had a baby, you've no do ubt had some well-meaning parent smugly say, 'You know, babies don't come with a manual.'Well, now your newborn can READ the manual with Self-Help for Babies, a hilarious new series from bestselling Australian authors Beck and Matt Stanton. ...Show more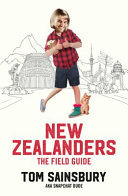 $37.00
NZD
Category: Humour
A revealing guide to the weird and wonderful inhabitants of New Zealand... and the places you'll find them. After years of mimicking various celebrities and stereotypes on his social media platforms, comedian Tom Sainsbury has now compiled his favourite New Zealand personalities into a book. This array of Kiwi heroes includes the useless farmhand that is forever jack-knifing the trailer, the martyr mother who guilt-trips her children, the officious office-worker who narks on the rest of the staff for low level misdemeanours, and the alpha-male teenager who loiters around Mount Maunganui every New Year's. All these descriptions are lovingly collated into a concise, easy-to-read field guide that'll give you a hilarious, in-depth insight into the people of Aotearoa. ...Show more