$25.00
NZD
Category: Humour
The sequel to the #1 New York Times bestselling phenomenon Strange Planet, featuring more hilarious and poignant adventures from the fascinating inhabitants of Nathan W. Pyle's colourful world. In this eagerly awaited sequel, Nathan takes us back to his charming and instantly recognisable planet colour ed in bright pinks, blues, greens, and purples, providing more escapades, jokes and phrases. Nathan mixes his most popular Instagram comics with more than thirty original works created exclusively for this second volume to explore four major topics: traditions, nature, emotions, and knowledge. He inducts new and longtime fans into a strangely familiar world and its culture, from "cohesion" (marriage) to "mild poison" (alcohol) to the full lyrics to "The Small Eight-Legged Creature" (sung to the tune of The Itsy Bitsy Spider). Bright, colourful, and whimsical - yet charmingly familiar - Stranger Planet is out-of-this-world fun. ...Show more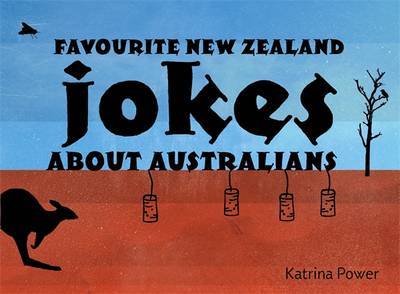 $11.00
NZD
Category: Humour
The Australian cartoonist Stanley Cross once said- 'To create a joke, you first have to have a good laugh and then think backwards.' He must have been talking about Australians when he said this. This highly dangerous book could permanently damage trans-Tasman relations, but let's face it, who really ca res? A healthy contempt is the main feature of the New Zealand-Australia relationship, and no one seriously wants that to change. ...Show more
$17.99
NZD
Category: Humour
Change your outlook. Win at work. Boss every Pass-Agg office situation ever with this hilarious survival guide. Spending most of our lives at work, it's no wonder tensions run high. We've all been cc'd (code for 'this isn't my problem'), we've all received the 'thanks in advance' (code for 'you don't have a choice') and we've all relished the moment when we can send the 'As per my previous' (code for 'see the email I already sent, you moron'). Includes: Subject Field Stresses The Passive-aggressive Art of Copying In Culling of the Dear: Salutations! 'Hope You're Well...': and other rage-inducing Opening Lines Direct Mail: Getting to the Point XXXX: Navigating Awkward Sign offs and Signatures Double-O Nothing: Weird and Pointless Out Of Office This laugh-out-loud book translates the most unbelievable Pass-Agg, rage-inducing things we say and do on office email, what they say about the sender, and offers 'helpful' power replies and new killer lines so you will always win at work. ...Show more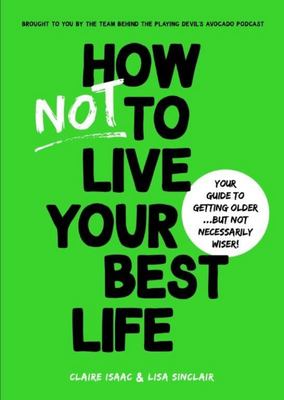 $25.00
NZD
Category: Humour
From the makers of the hilarious podcast PLAYING DEVIL'S AVOCADO comes a laugh-out-loud guide to life for women who are getting older but haven't quite worked out how to grow up... Once, women over 50 could look forward to growing old quietly, disappearing into a pair of white slacks and a grey bob - no more! We're now told we should want to have it all. Podcasts, books and websites tell us we should be achieving, succeeding and juggling multiple balls. But what if we'd rather run our own race? No one is speaking to women over 45 like we are - not the media, the advertisers or marketing. We are honest, hilarious and matter of fact about getting older and the obstacles it brings up. Come to us and get real about getting older - it's funny and awkward but we can do it in style. And while the world might suggest you're invisible if you're not a "superwoman", we don't care what anyone thinks. We're having a party over here - and it's a whole heap of fun. ...Show more
$17.00
NZD
Category: Humour | Series: Self-Help for Babies
Self-Help for Babies: if you don't laugh, you'll cry. Dear Baby Do you feel like you're speaking a million words a minute, but no one truly understands you? Don't worry. A lot of babies feel this way. We're here to help you get your message across, when it matters most. Chat soon! If you've had a baby , you've no doubt had some well-meaning parent smugly say, 'You know, babies don't come with a manual.' Well, now your newborn can READ the manual with Self-Help for Babies, a hilarious new series from bestselling Australian authors Beck and Matt Stanton. ...Show more
$17.00
NZD
Category: Humour | Series: Self-Help for Babies
Self-Help for Babies: if you don't laugh, you'll cry. Dear Baby Do you feel like sleeping is a dream, but getting to sleep is a nightmare? Don't worry. A lot of babies feel this way. We're here to help you get the sleep you deserve, in the places you love. Sweet dreams! If you've had a baby, you've no doubt had some well-meaning parent smugly say, 'You know, babies don't come with a manual.' Well, now your newborn can READ the manual with Self-Help for Babies, a hilarious new series from bestselling Australian authors Beck and Matt Stanton. ...Show more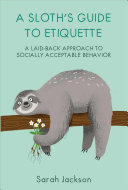 $18.00
NZD
Category: Humour
Whatever the social situation, his sage advice will take you effortlessly if slowly through life. Sloths, of course, play by their own set of rules but this hilarious guide will be sure to help you whether you are on a first date, starting work, going for a job interview or managing your social accounts . It includes advice from how to take a much-needed nap during the day without causing offence, to how to greet colleagues (with a smile) and to politely say 'no' to all those invitations so you leave yourself plenty of napping time. ...Show more
$35.00
NZD
Category: Humour
How to be an older woman? Who knows. Being a young woman can be challenging. But it turns out not even a fraction of the bullshit has happened to you by the time you turn thirty. Because your thirties, forties and beyond see you dealing with Real Life, the stuff you never thought would happen to you- gr ey hair; bereavement; hangovers that last for days; having sex with the same person for years and years and still saying 'thank you afterwards'; balancing career with motherhood - or not - and dealing with your ageing parents. If anything, it gets worse. But you get more amazing. Ten years after the modern classic How to Be a Woman redefined modern feminism, Caitlin Moran explores the art of becoming an older woman. Singing the praises of their no-nonsense wisdom and their almost supernatural ability to simply get shit done, More Than A Woman is a joyous celebration of mothers, daughters, female friendship and life beyond your thirties. ...Show more
$25.00
NZD
Category: Humour
From the creator of the wildly popular webcomic xkcd, hilarious and informative answers to important questions you probably never thought to ask Millions of people visit xkcd.com each week to read Randall Munroe's iconic webcomic. His stick-figure drawings about science, technology, language, and love have an enormous, dedicated following, as do his deeply researched answers to his fans' strangest questions. The queries he receives range from merely odd to downright diabolical: • What if I took a swim in a spent-nuclear-fuel pool? • Could you build a jetpack using downward-firing machine guns? • What if a Richter 15 earthquake hit New York City? • Are fire tornadoes possible? His responses are masterpieces of clarity and wit, gleefully and accurately explaining everything from the relativistic effects of a baseball pitched at near the speed of light to the many horrible ways you could die while building a periodic table out of all the actual elements. The book features new and never-before-answered questions, along with the most popular answers from the xkcd website. What If? is an informative feast for xkcd fans and anyone who loves to ponder the hypothetical. ...Show more
$15.00
NZD
Category: Humour | Series: The\Little Book Of... Ser.
The best dad joke book you'll ever read. Yes, it's that bad. As the ancient adage goes, 'A good dad joke is as bad as a bad dad joke'. On that fuzzy logic alone, 100 per cent of the 180+ dad jokes in this book are pure comedy gold. The jokes included in this tiny tome are revered by dads all over the world - that's how bad they are. Some jokes are old, some are new, some are unrepeatable - but all of them are worn out and tired. If you're a dad, you'll love them. If you're buying it for your dad, don't worry, the book is little for a purpose: should the urge to throw it down the toilet arise, it'll fit in one flush. Like dads themselves, these dad jokes are absolute stinkers. They haven't showered or gone to the gym in a while and, due to bloating, haven't seen their funny bones in a long time. But, like dads themselves, you'd miss them if you didn't hear them every once in a while. They are loveable in their own charming way. But, remember, don't eat all these jokes at once - you'll have a severe nervous breakdown. You have been warned! ...Show more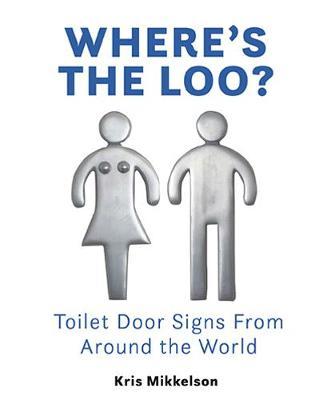 $25.00
NZD
Category: Humour
No matter where we are in the world, when nature calls, there's only one place to go . . . What started as a curious hobby for author Kris Mikkelson became something of a preoccupation as his collection of lavatory signpost photography grew. From the wildly artistic to the extremely clever, cheeky and d ownright rude, this ultimate collection of weird and wonderful toilet door signs from across the globe is guaranteed to make you wet your pants with laughter! ...Show more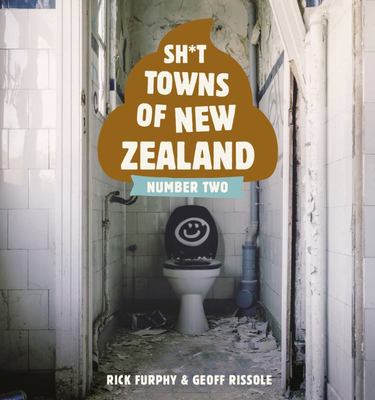 $25.00
NZD
Category: Humour
More laid-back Kiwi humour from the team that devised the bestselling Sh*t Towns of New Zealand.