$38.00
NZD
Category: Natural History
Animals don't exist to teach us things, but that is what they have always done, and most of what they teach us is what we think we know about ourselves. From the internationally acclaimed author of H is for Hawk comes Vesper Flights, a transcendent collection of essays about the human relationship to th e natural world. In Vesper Flights Helen Macdonald brings together a collection of her best loved pieces, along with new essays on topics and stories ranging from nostalgia and science fiction to the true account of a refugee's flight to the UK. Her pieces ranges from accounts of swan upping on the Thames to watching tens of thousands of cranes in Hungary to seeking the last golden orioles in Suffolk's poplar forests. She writes about wild boar, swifts, mushroom hunting, migraines, the strangeness of birds' nests, what we do when we watch wildlife and why. This is a book about observation, fascination, time, memory, love and loss and how we make the world around us, by one of this century's most important and insightful nature writers. ...Show more
$37.00
NZD
Category: Natural History
A work of bright and careful genius. Equal parts Rebecca Solnit and Annie Dillard, Giggs masterfully combines lush prose with conscientious history and boots-on-the-beach reporting. With Giggs leading us gently by the hand we dive down, and down, and down, into the dark core of the whale, which, she con vincingly reveals, is also the guts of the world.' Robert Moor, New York Times bestselling author of On Trails: an exploration 'There is a kind of hauntedness in wild animals today: a spectre related to environmental change … Our fear is that the unseen spirits that move in them are ours. Once more, animals are a moral force.' When Rebecca Giggs encountered a humpback whale stranded on her local beach in Australia, she began to wonder how the lives of whales might shed light on the condition of our seas. How do whales experience environmental change? Has our connection to these fabled animals been transformed by technology? What future awaits us, and them? And what does it mean to write about nature in the midst of an ecological crisis? In Fathoms: the world in the whale, Giggs blends natural history, philosophy, and science to explore these questions with clarity and hope. In lively, inventive prose, she introduces us to whales so rare they have never been named; she tells us of the astonishing variety found in whale sounds, and of whale 'pop' songs that sweep across hemispheres. She takes us into the deeps to discover that one whale's death can spark a great flourishing of creatures. We travel to Japan to board whaling ships, examine the uncanny charisma of these magnificent mammals, and confront the plastic pollution now pervading their underwater environment. In the spirit of Rachel Carson and John Berger, Fathoms is a work of profound insight and wonder. It marks the arrival of an essential new voice in narrative nonfiction and provides us with a powerful, surprising, and compelling view of some of the most urgent issues of our time.   ...Show more
$26.00
NZD
Category: Natural History
'We spend our whole lives in one body and yet most of us have practically no idea how it works and what goes on inside it. The idea of the book is simply to try to understand the extraordinary contraption that is us.' Bill Bryson sets off to explore the human body, how it functions and its remarkable a bility to heal itself. Full of extraordinary facts and astonishing stories The Body: A Guide for Occupants is a brilliant, often very funny attempt to understand the miracle of our physical and neurological make up. A wonderful successor to A Short History of Nearly Everything, this new book is an instant classic. It will have you marvelling at the form you occupy, and celebrating the genius of your existence, time and time again. 'What I learned is that we are infinitely more complex and wondrous, and often more mysterious, than I had ever suspected. There really is no story more amazing than the story of us.' THE NUMBER ONE SUNDAY TIMES BESTSELLER 'A directory of wonders.' - The Guardian 'Jaw-dropping.' - The Times 'Classic, wry, gleeful Bryson...an entertaining and absolutely fact-rammed book.' - The Sunday Times ...Show more
$30.00
NZD
Category: Natural History
Oaks are born and die on the same patch of earth. It is that sure-footedness that is so appealing. Ancient oaks hold a powerful sense of the longevity of life. The sense of security, of attachment to place, enchants us. You can stand beneath a grand oak and know that your more distant ancestors did so t oo. This is the story of one man's relationship to an ancient tree, the Honywood Oak. Colossal and wizened, it would have been a sapling when the Magna Carta was signed in 1215. James Canton spent two years sitting with and studying this unique tree. It was an exercise in discipline- he needed to slow down in order to appreciate it fully, to tune in to it, to connect with the ecosystem that lives around, inside and under it. In this stunning, meditative treatise, he examines our long-standing relationship with trees, a material as well as a source of myth and legend, and of solace. We no longer build our houses from the sturdy oak and its relatives, use them to fuel our fires or grind their seeds and nuts into flour in times of famine. Physically, we don't need them. Or do we? The natural world has lessons for us - if we slow down enough to listen. ...Show more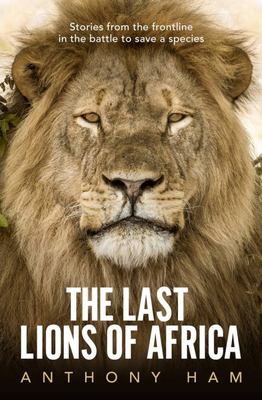 $37.00
NZD
Category: Natural History
An incredible and moving account of one man's journey into the world of lions, why they are fast disappearing and what can be done to save them from extinction and thus save Africa, whose delicate ecosystem depends on these apex predators to keep everything in balance.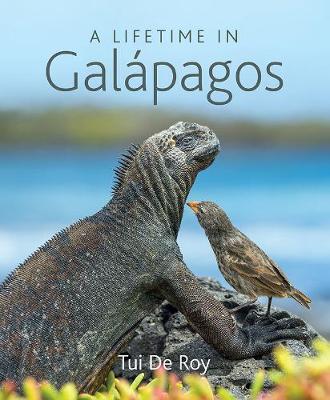 $60.00
NZD
Category: Natural History
Tui De Roy was a year old in 1955 when her family left Europe aboard a banana boat, bound for the Pacific to lead a different sort of life on Galapagos, one of self-sufficiency and living close to nature. She grew up on the islands and returned to them often over the next five decades. Discovering photo graphy at a young age, she took her camera with her everywhere, whether she was scaling active volcanoes, diving among hammerhead sharks, or communing with Darwin's finches. A Lifetime in Galapagos is De Roy's intimate portrait of one of the most spectacular places on Earth, presenting the wildlife and natural wonders of Galapagos as you have never seen them before. Featuring hundreds of breathtaking color photos taken over the course of De Roy's life, this stunning book guides you into labyrinthine mangroves to observe nesting herons, to misty cloud forests to glimpse flycatchers and orchids, and into the ocean to swim amid lush groves of seaweed. De Roy's lens provides up-close encounters with orca and sperm whales, colonies of iguanas, and the giant tortoises of Alcedo Volcano. She paints unforgettable portraits of her childhood in Galapagos, the islands at night under the stars of the Milky Way, sea lions at play and on the hunt, the diverse birdlife of Galapagos, and much more. Blending striking images with vivid prose, A Lifetime in Galapagos also discusses the threats that global warming and other environmental challenges pose to the archipelago's unique wildlife and fragile habitats. ...Show more
$39.00
NZD
Category: Natural History
"In this superbly articulate cri de coeur, Safina gives us a new way of looking at the natural world that is radically different."--The Washington Post New York Timesbestselling author Carl Safina brings readers close to three non-human cultures--what they do, why they do it, and how life is for them. Some people insist that culture is strictly a human feat. What are they afraid of? This book looks into three cultures of other-than-human beings in some of Earth's remaining wild places. It shows how if you're a sperm whale, a scarlet macaw, or a chimpanzee, you too experience your life with the understanding that you are an individual in a particular community. You too are who you are not by genes alone; your culture is a second form of inheritance. You receive it from thousands of individuals, from pools of knowledge passing through generations like an eternal torch. You too may raise young, know beauty, or struggle to negotiate a peace. And your culture, too, changes and evolves. The light of knowledge needs adjusting as situations change, so a capacity for learning, especially social learning, allows behaviors to adjust, to change much faster than genes alone could adapt. Becoming Wild offers a glimpse into cultures among non-human animals through looks at the lives of individuals in different present-day animal societies. By showing how others teach and learn, Safina offers a fresh understanding of what is constantly going on beyond humanity. With reporting from deep in nature, alongside individual creatures in their free-living communities, this book offers a very privileged glimpse behind the curtain of life on Earth, and helps inform the answer to that most urgent ofquestions: Who are we here with? ...Show more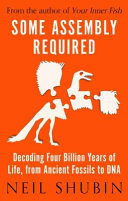 $39.00
NZD
Category: Natural History
The author of the bestselling Your Inner Fish gives us a brilliant, up-to-date account of the great transformations in the history of life on Earth. Over billions of years, fish evolved to walk on land, reptiles transformed into birds that fly, and ape-like primates changed into humans who walk on two legs, talk and write. This is a story full of surprises. If you think that feathers arose to help animals fly, or lungs to help them walk on land, you'd be in good company. You'd also be entirely wrong. Neil Shubin delves deep into the mystery of life, the ongoing revolutions in our understanding of how we got here, and brings us closer to answering one of the great questions - was life on earth inevitable...or was it all an accident? ...Show more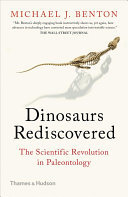 $25.00
NZD
Category: Natural History
Over the past twenty years, the study of dinosaurs has transformed into a true scientific discipline. New technologies have revealed secrets locked in prehistoric bones that no one could have previously predicted. We can now work out the color of dinosaurs, the force of their bite, their top speeds, and even how they cared for their young. Remarkable new fossil discoveries--giant sauropod dinosaur skeletons in Patagonia, dinosaurs with feathers in China, and a tiny dinosaur tail in Burmese amber--remain the lifeblood of modern paleobiology. Thanks to advances in technologies and methods, however, there has been a recent revolution in the scope of new information gleaned from such fossil finds. In Dinosaurs Rediscovered, leading paleontologist Michael J. Benton gathers together all of the latest paleontological evidence, tracing the transformation of dinosaur study from its roots in antiquated natural history to an indisputably scientific field. Among other things, this book explores how dinosaur remains are found and excavated, and how paleontologists read the details of dinosaurs' lives from their fossils--their colors, their growth, and even whether we will ever be able to bring them back to life. Benton's account shows that, though extinct, dinosaurs are still very much a part of our world. ...Show more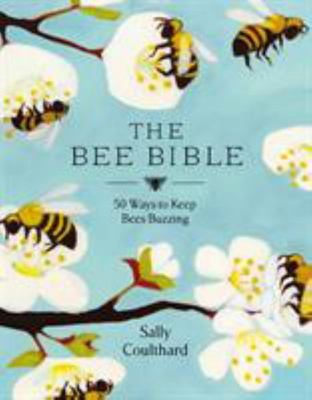 $25.00
NZD
Category: Natural History
We need bees. We rely on them not only to pollinate our planet but to sweeten our lives with the fruits of their labours - honey, beeswax, Royal Jelly. These tiny, hardworking insects have transformed our lives with their quiet diligence; fertilising much of our food, most of the wild plants we rely on, and giving us thousands of years of sugary pleasure, candlelight and beauty treatments. But bees are in danger. Across the planet, bee numbers are plummeting. Honey bees, fat, fluffy bumblebees and key species of solitary bees are disappearing from our gardens, fields and wild spaces. Over the past 50 years, the UK has lost more than half its solitary bee numbers and three species of bumblebee have gone extinct. In the rest of Europe, nearly one in ten species of wild bees are facing extinction, in the US about a quarter of all wild bees have disappeared in the past ten years alone. Thankfully, we can do something if we act now. In The Bee Bible, best-selling author Sally Coulthard shows us fifty positive ways we can all save bees; from planting flowers bees love to mowing less, buying the right honey to influencing public spaces and government policy. Whether you garden for bees, shop with bees in mind, campaign for bees, or just learn a bit of bee-whispering, little things can make a big difference. Just ask a bee. ...Show more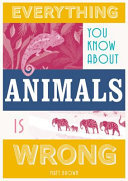 $23.00
NZD
Category: Natural History | Series: Everything You Know Is Wrong Ser.
All the stories and legends about animals we've heard since childhood are gleefully debunked in this hugely entertaining and informative book. You may think you know the truth about animals, but Matt Brown is here to set you straight. In his inimitable humorous style, Brown takes apart widely held mis conceptions, from lemmings throwing themselves off cliffs (they don't, but some occasionally just fall off) to bats being blind (they're not, but use their more sophisticated echolocation for certain hunting). Whether you're searching for facts on head-in-the-sand ostriches or cats landing on their feet, this book contains a wealth of information on every type of creature--along with fun features on animals' odd diets. ...Show more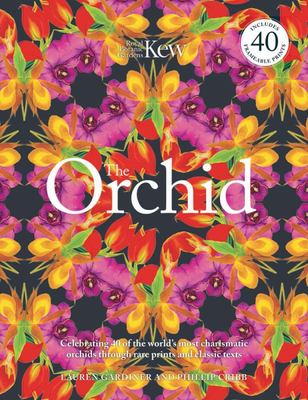 The Orchid
by Lauren Gardiner; Phillip Cribb; Royal Botanic Gardens, Kew Staff (Contribution by)
$75.00
NZD
Category: Natural History
Captivating, beautiful, incredibly diverse and often elusive, orchids can be found in nearly all environments, ranging from sea level to an elevation of almost 5,000 metres. Victorian plant hunters scoured the globe for new species to bring back for botanical gardens and private collectors; "orchidmania " among gardeners was born and persists to this day. Enhanced with notes and letters held in Kew's archives and illustrations by artists such as John Day and Sarah Drake, this is an exceptionally beautiful book on an extraordinary plant. ...Show more